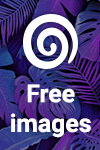 Make Up Artists:Jasmine Petrou

I have been lucky enough to find one makeup artist who not only understands the requirements of good photographic and video makeup, but also follows a brief and directions quickly, accurately and with confidence, as well as bringing her own flair and creativity to a shoot.

Quiet and unassuming Jasmine Petrou is a delightful gem to work with, and comes highly recommended by myself, and all the models who have had the pleasure of working with her.

Jasmine is a properly and fully trained expert in all kinds of makeup from straight and subtle accent and enhancement, to formal and wedding makeup, and is planning to eventually

specialize

in television and film effects makeup, at which she is already adept.

If you are serious about good photography, give Jasmine Petrou a call about your makeup needs with confidence.